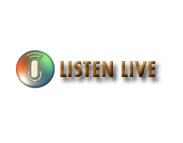 Click on Pastor's picture to take you to his new personal website, http://pastordonmoore.org, where you can view and purchase books and teachings..... Pastor Don Moore's teachings, music, and the Word of God can be heard on our new Internet Radio Station, WJCWordRadio! Click on the "Listen Live" button above to take you there...
Your online faith family - Scriptures, articles, teachings, faith messages, news and online subscription service.
Daily Devotional and monthly archive of past devotionals. Subscriptions for newsletter and quarterly devotional books.
Home site of his worldwide ministries, Rhema bible college and Kenneth Hagin books.
The premier Christian television network
Christian Radio 24 hours a day.
From Information to Understanding
Check out Heather's blog site to read up on all of Pastor Don's Bible Studies.
Radio Encounter International Ministers to the Spanish Speaking Nations & Peoples Around the World...